Have you ever caught yourself thinking, "I know I have amazing potential locked inside and an incredible destiny waiting on the horizon to step toward, but something seems to always get in my way!"
More often than not, the thing that hinders us most from realizing and attaining our destiny is our RELATIONSHIPS – with others AND ourselves. Stress within and between, battles of self worth and value, anxieties and past failures all have the potential to lead us into a skewed view of what is a healthy relationship.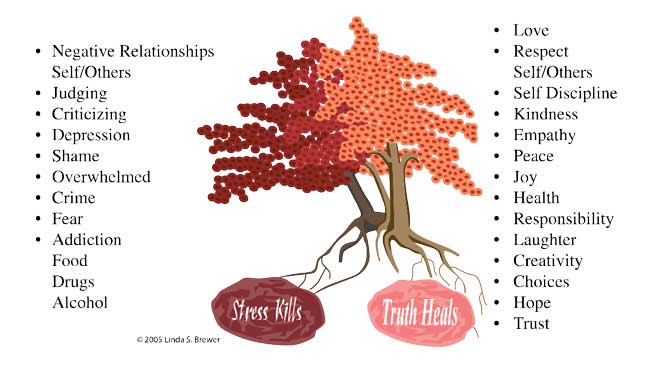 What are your conscious conflicts?
(A conscious conflict is when you are continuously saying, thinking, and having behavior that creates stress internally in your body and externally in your life.)
What are your three current conflicts?
Which of the above  conflicts creates the strongest stress for you?
What is your choice?
Stress or Truth

Click here to download a printer friendly version of the Online Class Agreement. The agreement must be signed and returned for each participant.